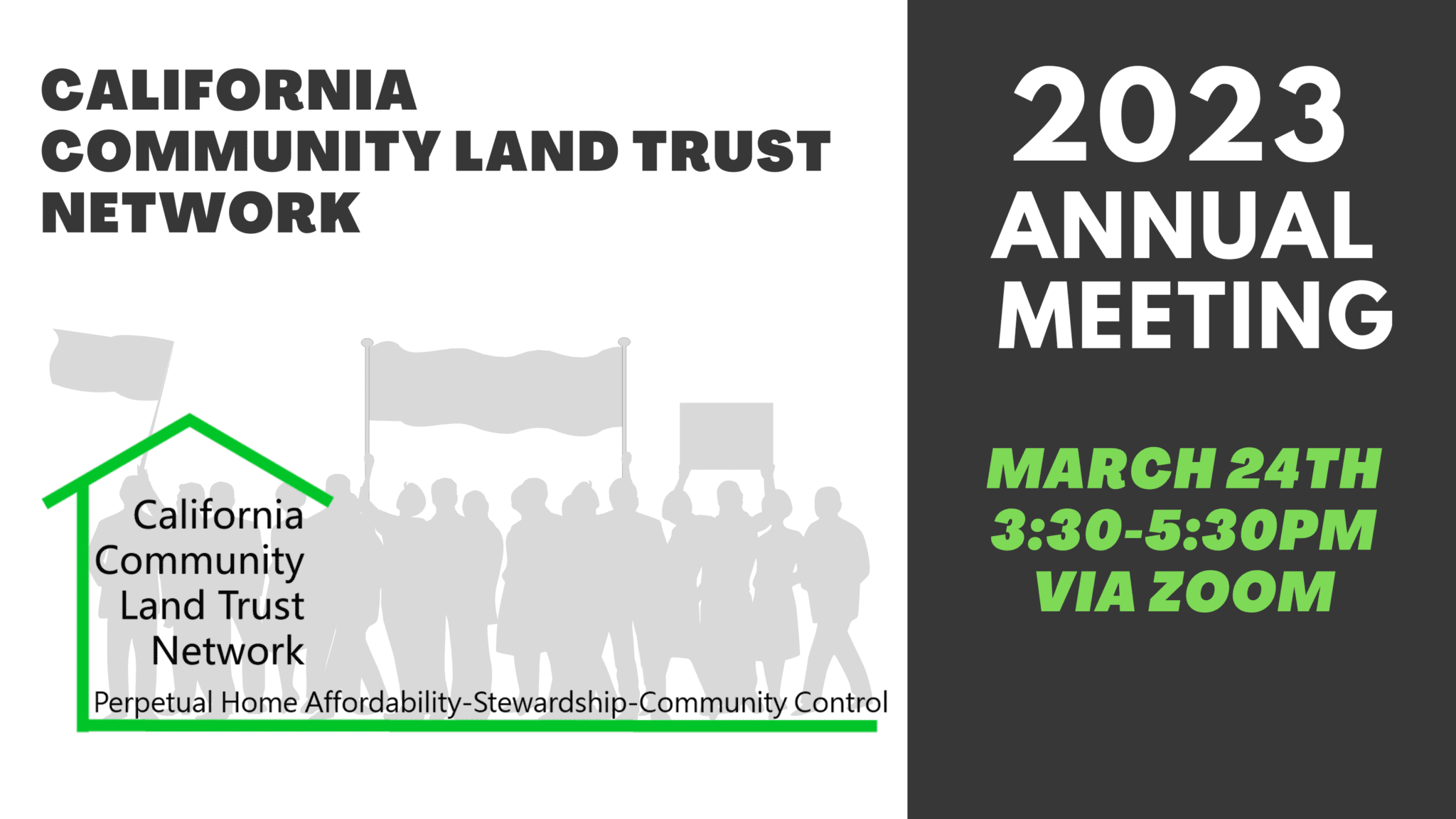 Renew Your CACLTN Membership For 2023​
With our annual meeting coming up on March 24th, it's time to renew CACLTN memberships.
The
California Community Land Trust Network
supports the growth of 

Permanently

 affordable, community controlled land and housing in California.
Our members span the state from Humboldt to San Diego, collectively stewarding over 1,500 permanently affordable homes housing over 3,500 Californians. CLT Network members fight the displacement of BIPOC and low-income families by keeping over $220,000,000 of community assets off of the speculative market and in community control. With 26 established groups state-wide and numerous more emerging, Community Land Trusts are a growing force at a time when rising housing costs are pushing our neighbors from their homes.
Perpetual Affordability
Stewardship
Community Control
We serve as a state-wide organization for established and emerging CLT's to share resources, information, tools, and best practices.
We share information on policy issues of interest to California based CLT's and allied organizations
We organize in-person state-wide meetings for CLT staff, board and residents
We educate members of our state-wide community about Community Land Trusts
We support the establishment of new and emerging CLT's and supporting groups
We are researching the creation of  a state-wide acquisition fund to help create permanently affordable housing that uses the CLT model to guarantee affordability.