[vc_row][vc_column][vc_column_text]
2018 California CLT Network Conference and annual member meeting
September 6th and 7th, 2018
---
Please join us Sept 6th and 7th, 2018 for our annual CA CLT Conference and membership meeting.
Time: 9a – 5p Sept 6th, 9a – 2:45 pm Sept 7th.

Where: Ginn Large Parlor Room. Ginn House. street address 660 13th St. In Preservation Park. 1233 Preservation Park Way. , Oakland CA 94612
Agenda: See Attached
Food: lunch provided both days.
Lodging: Please contact us at events@cacltnetwork.org if you need suggestions of lodging in Oakland.
Registration is $20 via eventbrite.
https://www.eventbrite.com/e/2018-california-clt-network-conference-tickets-47090411689
Scholarships: We have a limited pool of scholarships available to assist those traveling with travel and lodging costs. Please return a completed  scholarship application to Devika Goetschius by August 1st, 2018.
Membership: If you have not yet returned a membership form and dues you can submit your dues via the eventbrite site.
Map: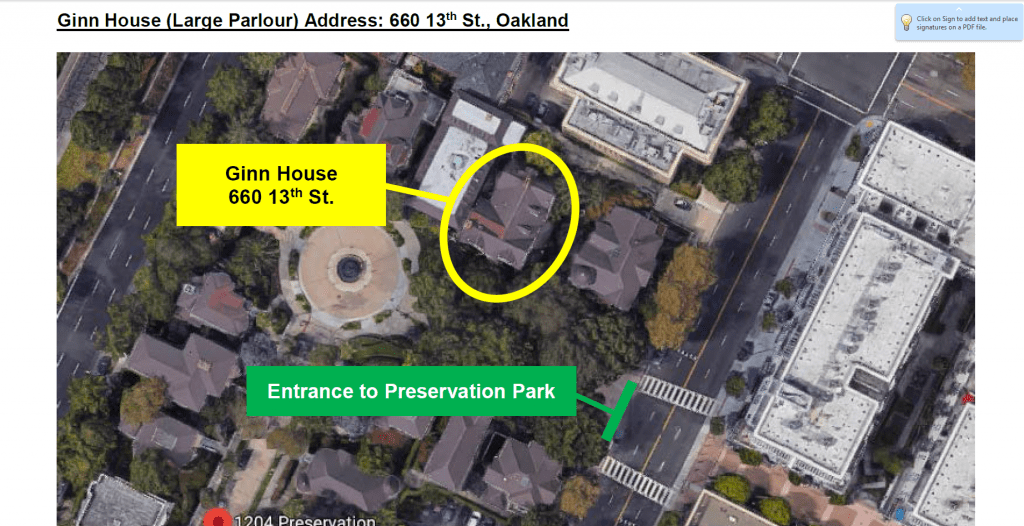 [/vc_column_text][/vc_column][/vc_row]