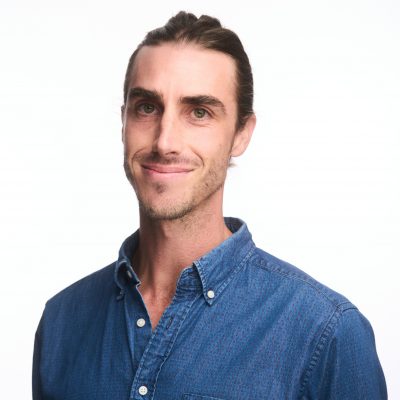 Leo Goldberg: Co-Director For Policy And Capacity Building​
Leo Goldberg is Co-director for Policy and Capacity Building at the California Community Land Trust Network where he advocates for affordable, community-owned housing and facilitates peer-to-peer learning and program development for the state's twenty-four Community Land Trusts. Prior to returning to California, Leo was Policy and Research Manager at the Center for NYC Neighborhoods where he led work on countering speculative real estate practices, addressing the racial wealth gap, and establishing pathways to homeownership for low-income New Yorkers. He was also a board member of the Cooperative Economics Alliance of New York City. Prior to obtaining a graduate degree in Urban Planning, Leo worked on housing policy in both domestic and international contexts with a focus on equitable development, zoning, and gentrification and organized tenants in Central Brooklyn. He holds a B.A. in History and Urban Studies from Columbia University and a master's degree in City Planning from MIT.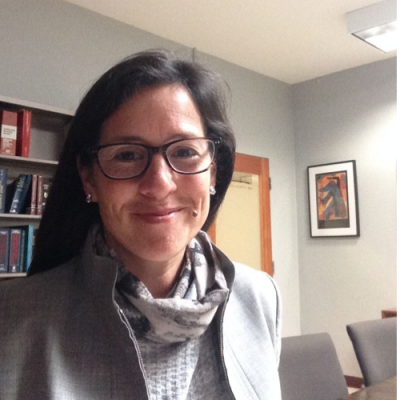 Lydia Lopez: Co-Director for Organizing and Partnerships
Lydia Lopez joined the CA CLT Network in 2022, supporting the network's curriculum, policy, convening, and technical assistance programs to members. Prior to this role, she was Executive Director at La Raza Centro Legal, where she supported access to affordable housing and civil rights through legal programs. She has worked with both tenants and homebuyers, and designed and implemented Habitat for Humanity's Credit Repair Program, which was launched concurrently in San Francisco (Bayshore neighborhood) and other Bay Area cities. Lydia has also worked with immigrants seeking asylum and family reunification in the US, and conducted Flores Settlement monitoring of detention conditions at the US/Mexico border, documenting conditions at private for-profit detention centers. She believes in strategic partnerships and consulting Indigenous populations through collaborations that could create a lasting impact by promoting mutual education and change. She has served on the boards of CSC, La Raza Centro Legal, Centro del Pueblo, and NISGUA, and is currently serving on the board of USSen. Lydia grew up in Guatemala City and Caye Caulker, Belize, and she holds a BA in Political Science from Stanford University and a JD from UC Berkeley School of Law.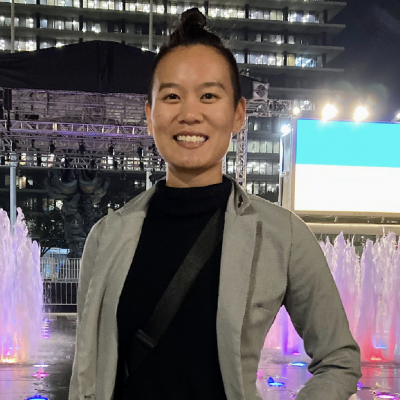 Shirley Kawafuchi: Program Manager
Shirley (they/them) is a queer, trans, nonbinary international adoptee, renter, and lifelong Angeleno. With 6 years of nonprofit and organizing experience, they are a program leader and community-builder at heart. Most recently, they managed membership and annual giving at The Soraya, raising over $500,000 and creating a space for joy and connection amidst a pandemic. 
They hold a B.A. in Political Science from UCLA, a certificate in Diversity, Equity, and Inclusion from Cornell University, and a Grantwriting and Administration certificate from Cal State Dominguez Hills. They are most excited to work towards a better future for land use and housing, one that is deeply rooted in community-led decision making and coalition building.
In their spare time, they enjoy reading romance and fantasy novels, getting wildly excited about feline behavior and enrichment, and resource-sharing under capitalism.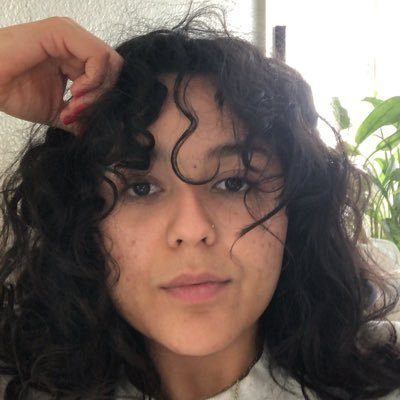 Brisa Aviles: Avanzando San Ysidro CLT
Brisa Aviles is a lifelong resident of San Ysidro with extensive experience in neighborhood storytelling, community engagement, and advocacy. She is passionate about elevating the stories of her neighborhood to improve local conditions. She has been involved in creating Avanzando San Ysidro CLT by leading community workshops on housing issues and building relationships with aligned residents. Brisa works alongside a like minded equity-driven developer to build affordable housing for the CLT. Previously, she worked at Public Matters, a creative studio for civic engagement where she collaborated on several neighborhood-based projects throughout Los Angeles. Merging her passion for community development and storytelling, she is excited to grow in the housing and community land trust circle. Outside of work, Brisa can be found riding her bicycle around San Diego, thrifting, and tending to her plants + cate (Keanu). Brisa received her B.A. in International Development Studies with an emphasis on Urban Planning from UCLA.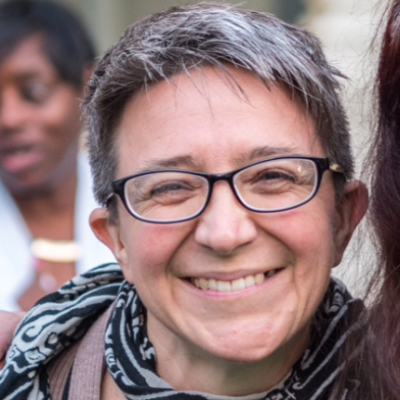 Jen Collins is Operations and Stewardship Manager at the Oakland Community Land Trust and board secretary for the California CLT Network. She and her family are also OakCLT homeowners. Prior to joining OakCLT's staff, Jen served as a resident representative on the OakCLT board of directors.
Karla Juarez:
THRIVE Santa Ana
Karla Juarez was born in Guatemala and was raised in Santa Ana occupying Acjachemen land. She has been an at-large community organizer, and in the early days was afraid of being identified as an activist. She has taken lead roles in her community including city-wide initiatives. She participates in various campaigns ranging from rent control to a day without immigrants. She is an avid advocate for AB540 which grants undocumented-students exemption on paying non-resident tuition. In summary, just like Charlie in Willy Wonka, she is just lucky to be here.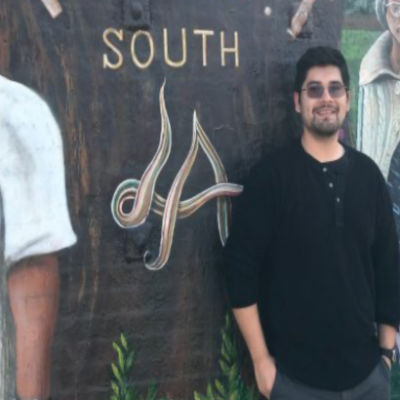 Oscar Monge:
T.R.U.S.T South LA
Oscar Monge is a native Angeleno aspiring to stabilize gentrifying neighborhoods through community building/control. He's worked at T.R.U.S.T. South LA as Environmental Planner, Community Development Manager, and currently as Associate Director of Community Development to support multifamily housing, leadership development, and operations. He brings a wealth of experience working with nonprofits and the public sector, focusing on improving the quality of life of inner-city residents. His passion for social/environmental justice started early on at the LA Conservation Corps, where he envisioned his underserved community beautified with environmental work and youth economic empowerment, inspiring him to work with LA's inner-city youth increasing access to education and job training. Oscar is currently Board Chair of the California Community Land Trust Network, and collaborates with the Cypress Park Neighborhood Council's Land Use and Housing Committee.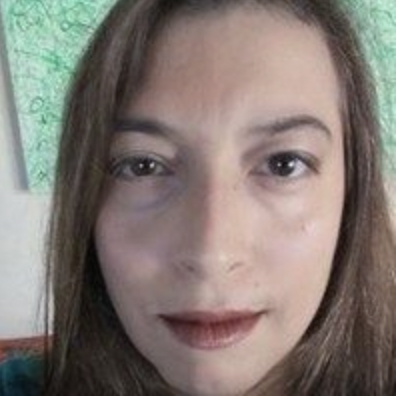 Maribel Nunez:
Inland Equity Community Land Trust
Maribel Nunez is the executive director of the Inland Equity Community Land Trust. Maribel is the 1st generation daughter of an immigrant family. She was born in Bellflower, CA. She is the 1st member of her family to graduate from highschool and the 1st member of her family to graduate from college. Maribel earned a Master's degree in History from Cal State L.A. While teaching History at Riverside Community College she became the Inland Empire organizer with California Partnership in 2010. She became the executive director of California Partnership in 2016 and has transitioned California Partnership into the Inland Equity Partnership to focus on the Inland Empire. The work has further focused on the two main drivers of poverty in California, housing and healthcare costs. The Inland Equity CLT is an initiative to address the costs of housing and her work for a single payer health care system is to solve the disparities in health care.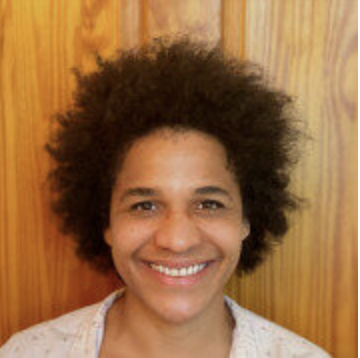 Hope Williams:
San Francisco CLT
Hope Williams is the Co-Director of the Radical Real Estate Law School and a legal apprentice through the Sustainable Economies Law Center. As a black queer woman in the Bay Area, she is devoted to housing rights and organizing people-power to fight the oppressive white supremacist regime. She spends most of her time making sure that the law is accessible to the people. Hope serves as the Board President for the San Francisco Community Land Trust and Governance Director for East Bay Permanent Real Estate Cooperative. Her background includes managing political campaigns, organizing within the boycott division of UniteHere!, organizing endorsements for Berkeley's Tenant Opportunity to Purchase Act, and coalescing with tenants' rights organizations. In her spare time, she trains people on how to organize coordinated acts of civil disobedience.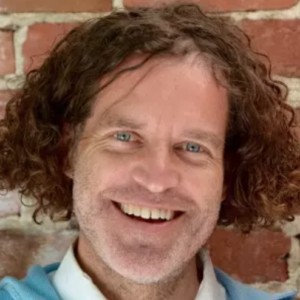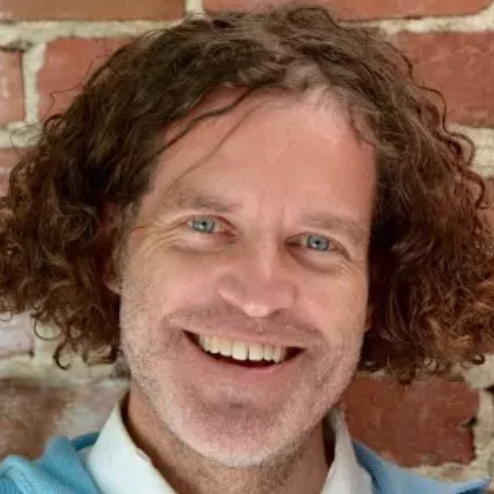 Ian Winters: Northern CA Land Trust
Ian Winters has served as Executive Director of the Northern California Land Trust since 2002 and is a long-term CLT & coop resident. Professionally he has over 10-years of experience in sustainable construction and architecture as well as community activism and organizational development. He trained as a photographer/filmmaker and art/architectural historian at Tufts University and the Boston Museum School and graduate architecture/design work at the San Francisco Institute of Architecture. Outside of the CLT world, he maintains an active life as a working artist.